Kylee Martin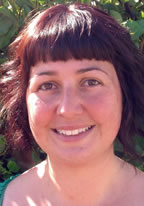 Congratulations on your pregnancy!
As a midwife being invited to share in this incredibly special like journey with women and their whānau is an absolute privilege.
I love that I am able to walk alongside you as you grow your families and navigate the new experiences that each pregnancy, birth, and baby bring.
I believe that pregnancy and birth are normal life events for women and will respect and empower you to fulfil your individual pregnancy and birthing aspirations in the birth environment of your choice, whether this is home, primary maternity unit, or hospital, as we work together to ensure that you receive personalised midwifery care.
Midwifery became my passion during my personal experience of becoming a mother to my two children. I received exceptional care and understand the significance of the relationship that you have with your midwife, and the impact that this can have on your experience.
I graduated with a Bachelor of Midwifery in 2017 and joined my incredible colleagues at Nīkau Midwives to work as an LMC midwife providing care to Kāpiti based women from Paekākāriki through to Ōtaki.